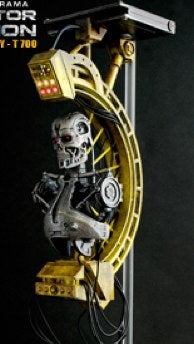 Get a hands-on look at how to make your own pet Terminator, in these amazing Terminator Salvation toy dioramas showing the movie's robot factory.
Hot Toys is displaying the too-intense-for-words Terminator figurines, which is a 1/6th scale Terminator Factory T 700 Diorama. Can you imagine this at your desk? These little beauties will be released sometime in April, and stand 15 inches tall. The T-700's eyes light up, and so do the buttons that commence the Terminator-making process.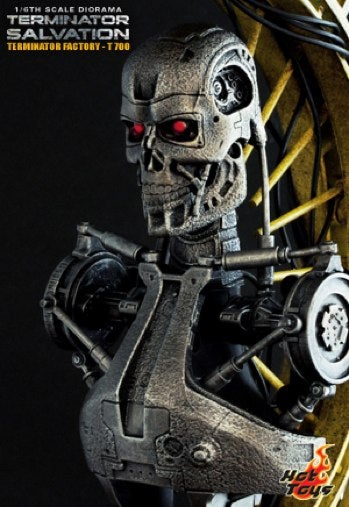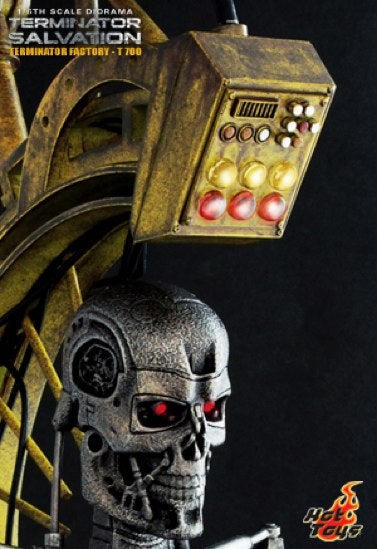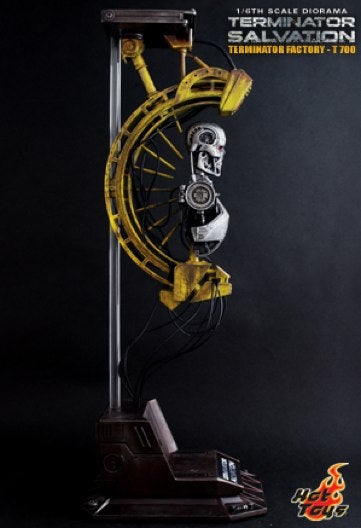 I'm starting to think the inner-workings of Skynet could be the highlight of McG's Terminator Salvation. Maybe they'll even trump the rumored twists everyone has been chattering about. For additional images check out Hot Toys.