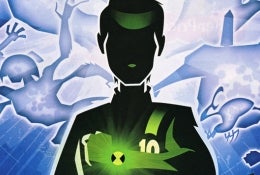 Cartoon Network is hoping that none of you are hoping to have a social life come fall, because they have something special planned for your Saturday nights instead: Stormtroopers, superheroes and "alien forces", making up what the channel is somewhat understatedly calling "a good night for sci-fi programs."
The new Saturday line-up - previously announced for Fridays - is being built around Star Wars: The Clone Wars, Cartoon Network's flagship fall show; joining it will be Batman: The Brave And The Bold, the new series that teams up a particularly cartoony Dark Knight with various other characters in the DC Universe, introducing viewers to more unfamiliar characters in the same way that Justice League Unlimited did in a similar timeslot years ago. Rounding out the night will be new episodes of Ben 10: Alien Force, Cartoon Network's homegrown show about a boy with the ability to turn into multiple superheroes at any given time.
The move is part of a plan to brand Saturdays as "a fantasy-adventure day" for the channel, according to CN chief of content, Robert Sorcher.
The start date for this new programming block hasn't been decided yet, but it wouldn't be unreasonable to guess that it'll probably be August 23rd or 30th, the two Saturdays following the Aug 15th opening weekend of the Clone Wars movie.
Cartoon Net Ramps Up Saturdays [SciFi Wire]