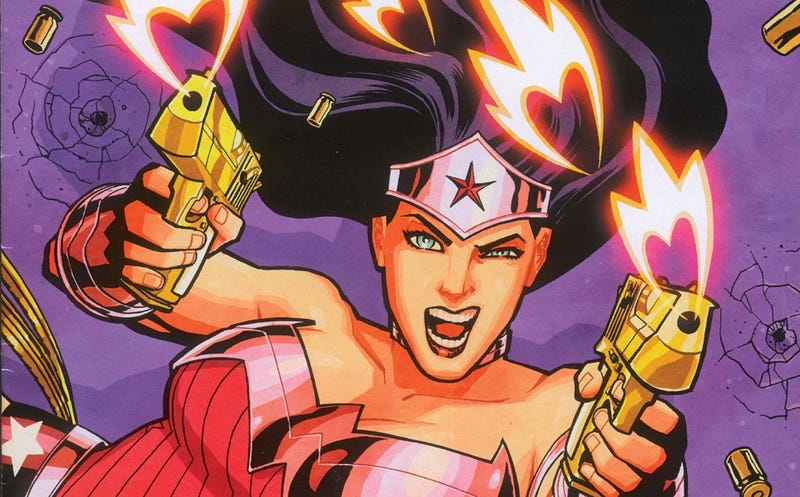 Everybody's always going on about how great it is that some heroes don't kill. Like Batman, for example. Not killing is what makes them so heroic. But sometimes, a hero who does kill can be pretty effective, too. Who's your favorite hero who has no hesitation about ending a life if circumstances require it?
Please include a picture, clip, poster, book cover, comics panel or other image for your chosen hero. And please mention his/her name, and why their willingness to kill sometimes makes sense.
Top image: Wonder Woman. She doesn't have as many recurring villains as Batman and Superman because she has something they don't — the acceptance that sometimes you gotta make a final decision. See below for more.