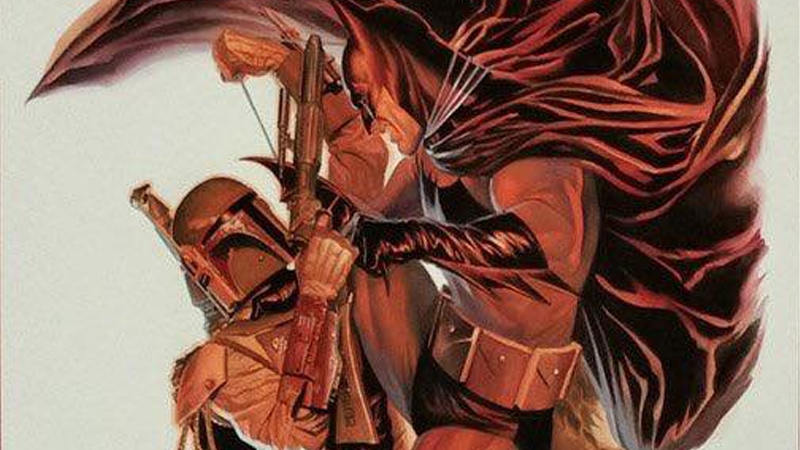 Batman and Boba Fett are basically internet fandom's fever dream: they're both the unbeatable badasses of their respective universes (although Boba Fett is still kind of a chump, and Batman's been beaten more than a fair share of times). So how they'd fare against each other is a question often asked—and Alex Ross has an answer.

The legendary comics artist recently posted this piece of the Dark Knight and Mandalore's finest going toe-to-toe to Facebook, and like all Alex Ross paintings, it's gorgeous:
If you want to go and see it up close, it's currently part of an exhibit at the Normam Rockwell museum in Stockbridge, Massachusetts. Whoever comes out on top, we win simply for getting more fabulous Ross art to look at.
[CBR]