So Amerikira: The Battle for Neo Des Moines has found its Kaneda and potentially its Kei. Now, The Hollywood Reporter reports that Warner Bros. wants to lock down the movie's Tetsuo by Thanksgiving. The shortlist at this point includes:
D.J. Cotrona (the Detroit 1-8-7 star who just wrapped the role of Flint in G.I.Joe 2: Retaliation), Logan Marshal Green (who appeared in the M. Night Shyamalan-produced Devil and will be seen in Ridley Scott's Prometheus), Toby Kebbell (he caught the eyes of Warners execs with RocknRolla and is in War Horse), Richard Madden (Robb Stark in Game of Thrones), Rami Malek (appeared in The Pacific and has a supporting role in Twilight: Breaking Dawn-Part 2), and Michael Pitt (the breakout actor on HBO's Boardwalk Empire). Also retesting for the role are Paul Dano (Cowboys & Aliens) and Alden Ehrenreich (Tetro).
Misgivings about the mere existence of an America Akira notwithstanding, I don't find that group particularly offensive. It's definitely an expansion from the last batch of Tetsuo rumors we heard. Also, I imagine the screen test mostly involved the candidates screaming the characters' names.
G/O Media may get a commission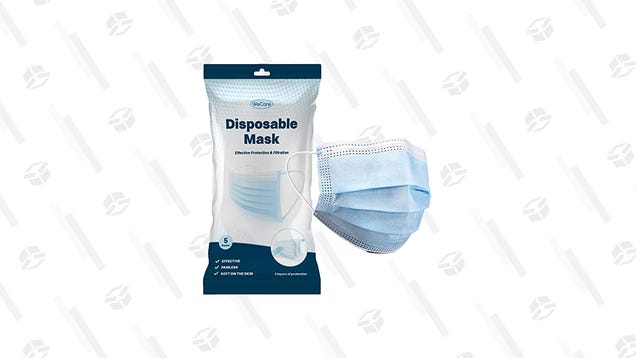 WeCare Disposable Masks With Elastic Earloops- 5 Pack