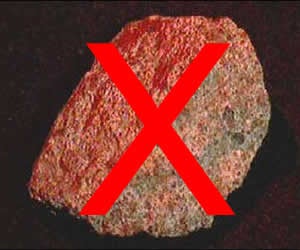 It's kind of embarrassing for a major museum to have to admit that its moon rock is a fake, but Amsterdam's Rijksmuseum shouldn't be too embarrassed; the fault may really lie with bad hearing on behalf of world leaders.
The Rijksmuseum was gifted what it believed to be a piece of lunar rock from the estate of the late Prime Minister Willem Drees seventeen years ago, and checked with NASA to confirm its authenticity (NASA apparently said that it was "possible," despite not actually seeing the rock). Recent tests have, in fact, revealed that the rock is actually a piece of petrified wood most likely from Arizona... so why was it thought to be a moon rock in the first place? Drees' family have a potential explanation:
The US ambassador gave Drees the rock during an Oct. 9, 1969 visit by the Apollo 11 astronauts to the Netherlands. Drees's grandson, also named Willem, told the AP his grandfather had been out of office for more than a decade and was nearly deaf and blind in 1969, though his mind was still sharp.

"My guess is that he did not hear well what was said," said the grandson. "He may have formed his own idea about what it was."
It's always good to see our faith in politicans rewarded, isn't it?
Mystery surrounds missing moon rocks [Independent.co.uk]