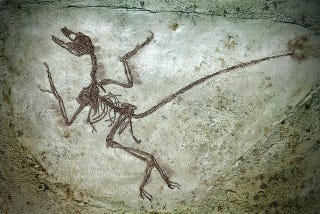 Usually, fond reminiscing is reserved for times that we've lived through. But, today, we want to know about the times and places that make you feel a sense of false nostalgia (nostalgia for a time or place that you did not / could not have lived through.)
Perhaps you're annoyed that the only thing you ever found at the back of an old wardrobe was a coat. Or maybe, you want to have been the only person to have walked (probably very, very briefly) with the dinosaurs.
Whatever it is — whether a real time that you were born too late for or a fictional one that we all missed — tell us about it in the comments below. Pictures too, please!
Image: Marco Jose Bastos Silva / Shutterstock.