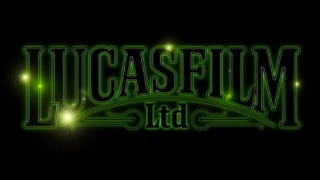 Mysterious domain name snatchings are happening over at Lucasfilm. Has the latest Lucasfilm online activity just revealed a big Star Wars project on the rise? Definitely perhaps.
Website Fusible noticed that Lucasfilm recently registered a few domain names, including one titled "Star Wars: Identities."
Three domain names were registered on November 7th through Corporation Service Company, a brand protection service: StarWarsIdentities.com, StarWarsIdentites.com [typo] and sw-id.com.
So what could it be? Is Lucas laying the groundwork for his live-action Star Wars TV series? Could this be a Clone Wars project or something to do with the Robot Chicken Star Wars comedy series we were promised long ago? Our guess — Lucasfilm is working on a registration website for gamers from The Old Republic MMO. But then again, wouldn't that be LucasArts doing the registration? Curious and curiouser. What say you?
[Via Slashfilm]