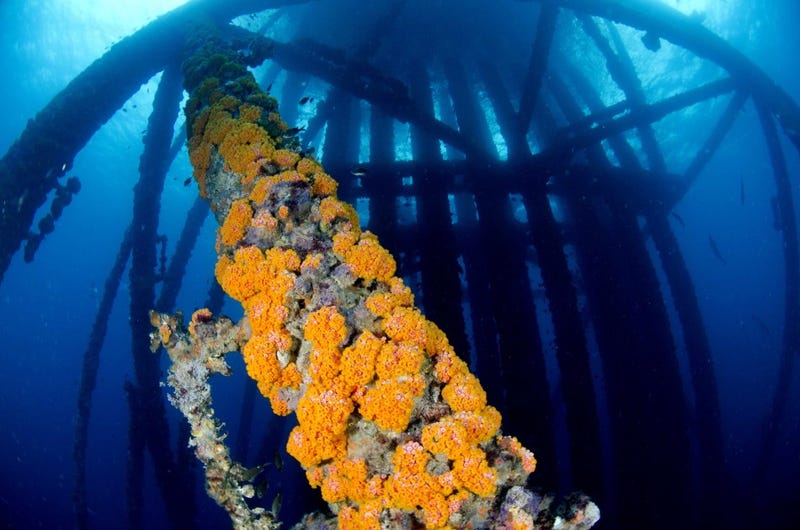 Over at National Geographic, marine ecologist Dr. Enric Sala is posting photos and accounts from his expedition, diving off the huge oil rigs in Gabon. The oil company TOTAL is allowing him and his team to dive off "several of their oil rigs." And this first view of the massive dark shape underwater, with coral covering its legs, is utterly breathtaking. Sala writes:
The oil platforms look eerie at night, with flares lighting the sea with a hellish glow. During the day, they are imposing structures that made us feel very little. But as soon as we jumped in the water all worries disappeared. The pilings were covered by orange and yellow cup corals, contrasting strikingly with the deep blue. Fish schools were swimming around the platform, including large red snappers, barracudas, jacks, and rainbow runners.
Be sure to check back at Sala's author page at National Geographic for more of these stunning photos as he posts them.