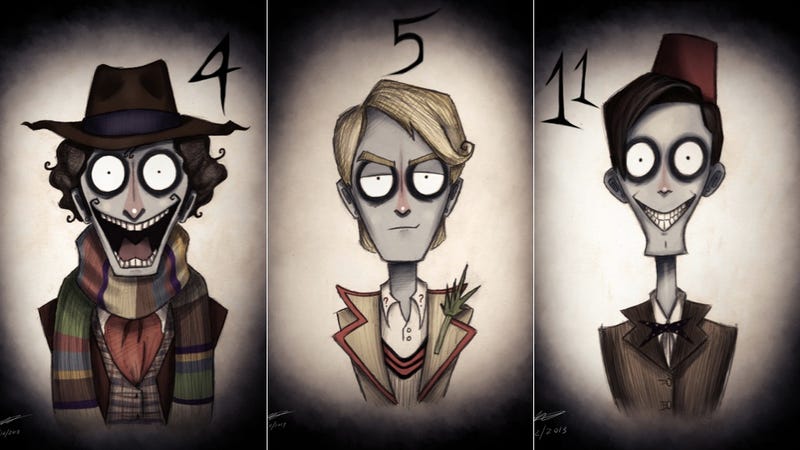 This 15-year-old artist has now given us a fever, and the only cure is a stop-motion Tim Burton-inspired Doctor Who episode.
Australian artist Michael Kenny, has created a world where well-dressed, skinny Time Lords have been transformed into spooky, jagged-jawed Burton creations. And it works magnificently! Check out his collection of Doctor Who art.
Thank you, Michael Kenny! To check out more of his work, head over to the artist's DeviantArt page.
[Via Neatorama]