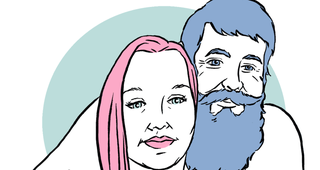 Weird animal sex is weird, and we love it.
This panel is excerpted from "I Wanna Date You Like an Animal" – a brand spankin' new comic by Leigh Cowart and Jeannette Langmead, who are clearly every bit as intrigued by animal sexuality as we are.
Check out the rest of the strip over at The Nib, where you'll find all manner of words + pictures.