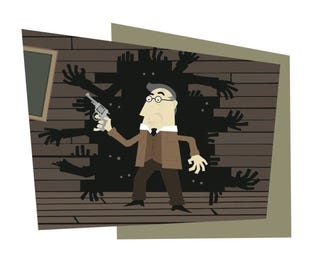 Whether it's a full-time project or more of a spare-time deal, we want to see all the work that you've been cooking up in your labs, basements, garages, sewing rooms, and everywhere else. Get ready to be admired, because it's io9 show-and-tell time!
Show us a couple pictures, stills, project designs of the small scale Curiosity rover replicas, catalogue of macro photos of viruses, Marvel-inspired alphabet primers, or anything else that you've been working on, and tell us a little something about how you did it, too.
Image: Children's illustrations of HP Lovecraft stories by commenter The Donkey-Headed Adversary, shared in our last show-and-tell.