James A. Owen's The Chronicles of the Imaginarium Geographica posits a world in which the fantasy authors knew each other as young men and explored imaginary worlds. About time it's gonna be a movie.
When Alan Moore's The League of Extraordinary Gentlemen was optioned for the screen, even before the first issue of the comic came out, it made all kinds of sense: A team of the awesomest characters in Victorian genre literature, fighting evil? Duh. (Too bad the movie was, well, the movie.) Owen's lushly illustrated young-adult series — which begins with 2007's Here, There Be Dragons and will run a total of seven books — carries that same sort of charge: Tolkien and Lewis lead an expedition that follows a book which contains the journals and maps of history's great adventurers, coming into contact with mythic beasts and impossible territories.
Feels like a no-brainer, right? So does Hollywood: Eagle-Eye writer Travis Adam Wright has been hired to adapt the first two books of the series, Here, There Be Dragons and The Search for the Red Dragon, and Lord of the Rings producer Rick Porras has signed on as well.
Hopefully, Dragons will fare better than Extraordinary.
(Via Heat Vision)
G/O Media may get a commission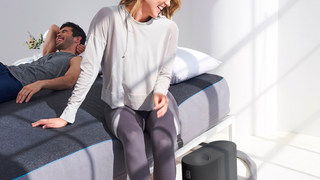 Eight Sleep Pod Cover