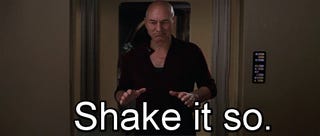 It's Friday, so we're having a gif party! And all of your gifs are invited. Choose your very favorite gifs and then set them to mingling in the comments below.
And, for some Gif Party reading, you should also check out this essay from Salon on the place of gifs (and other vagaries of the digital age) in cultural reviews.
Gif via ChuniosGirl.