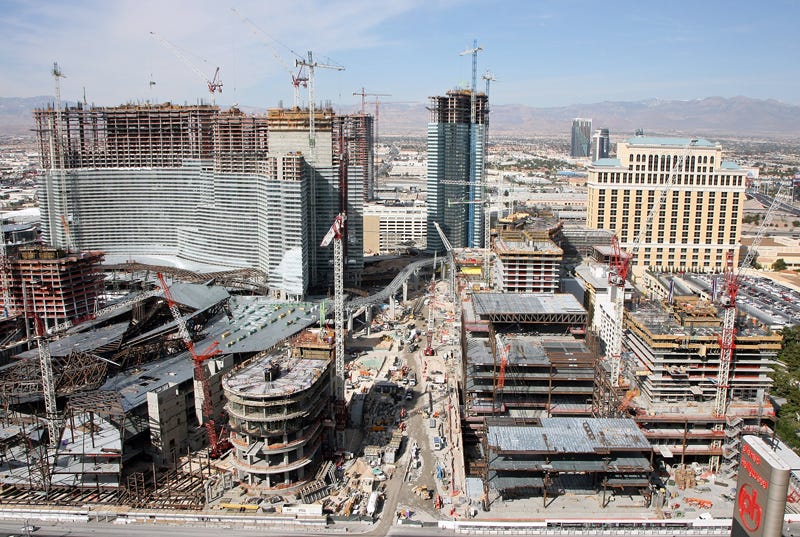 Las Vegas' Project CityCenter, the largest private development in the Unites States, was to be 8 acres of shops, casinos, hotels, condos, and theaters. But now it looks like big portions of the project may remain in a state of half-built rubble piles for years to come, due to the current credit crisis in the United States. So what did this shining dream of real estate moguls look like before it turned all Resident Evil: Extinction?
Here is what developers claimed the CityCenter would like like back when the started construction.


Last week, Deutsche Bank AG, the lender on the Cosmopolitan Project (the piece of this structure that's on the far right), started foreclosure proceedings after developer Ian Bruce Eichner was unable to get more financing for the world's biggest mega-mall. Let that be a lesson to everyone who looks at gleaming architecture renderings and imagines they're seeing the future. Photo by Ethan Miller/Getty.
Foreclosure on Las Vegas Casino to Begin [Wall St. Journal]