The mad dash to cast Spider-Man for Captain America: Civil War (and a slew of films beyond) continues, with a new report stating that producers have narrowed the field from 1,500 hopefuls to a final six. Since Civil War is already in production, we should know soon who emerges victorious from the casting cage match.
The Hollywood Reporter rounds up the hopefuls, noting that earlier reports that Asa Butterfield had already been cast were premature:
Tom Holland, who appeared as one of Naomi Watts' sons in the acclaimed tsunami drama The Impossible, and Asa Butterfield, the child star from Hugo and Ender's Game, were the best known of the contenders. The other four hopefuls included: Judah Lewis (a relative newbie who will be seen in the Jean Marc-Vallee's fall dramaDemolition), Matthew Lintz (who will be seen with Adam Sandler in this summer's Pixels), Charlie Plummer (who had a recurring gig on Boardwalk Empire) and Charlie Rowe (a British actor who appeared on Fox's short-lived Red Band Society).
No pressure, kids! And no pressure, studios overseeing a bazillion-dollar franchise! More from THR:
Marvel and Sony must make a decision very soon due to time constraints, and one factor that could influence the decision is age. In the new movies, Peter Parker, Spider-Man's alter ego, will be a high school student for the new trilogy, and it is important that an actor convey the character's teenhood. Butterfield and Holland are both 18, Rowe is 19, while the others could be as low as 14.

A decision is expected to be made early in the week. One source, however, cautioned there is a slim chance that Marvel won't like any of their choices and could keep looking.
G/O Media may get a commission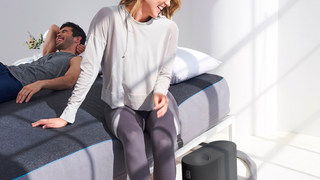 Eight Sleep Pod Cover
Top image via the Marvel Wikia