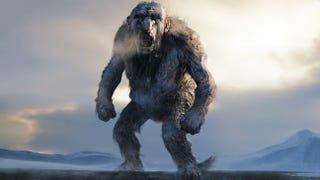 The Norwegian flick Troll Hunter by André Øvredal is hands down one of the most creative (and beautiful) found-footage films we've ever seen. We love this movie, so we're not thrilled that it's getting an Americanized remake. But we are happy about who is behind the lens.
Deadline broke the news that one or our favorite directors, Neil Marshall (The Descent, Doomsday), will both write and direct the English remake. The premise is the same, a film crew discovers a troll hunter and follows him on the job, uncovering a massive and dangerous troll infestation.
The production hopes to film as early as next year. We guess if Troll Hunter has to be remade, we're happy Marshall is going to oversee the project. But lets hope they really take their time and cast the perfect Troll Hunter.