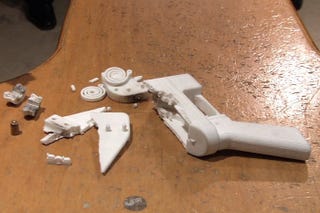 Current laws governing the possession of firearms in Australia are very strict. And now, politicians and police are turning their attention toward guns made from 3D printers, in a campaign to make them illegal, while warning the public of the dangers to those who use them.
Indeed, a proposed new law would not only ban 3D-printed firearms, but make it illegal to publish or swap blueprints or detailed instructions.
Meanwhile, the police have been stepping up efforts to warn gun enthusiasts of the hazards of firing such weapons, since they do not have any of the safety standards or quality controls that are the norm in actual firearms.
This video shows police officers constructing a gun and conducting forensic tests of what can happen when they're fired.
Source: The Australian