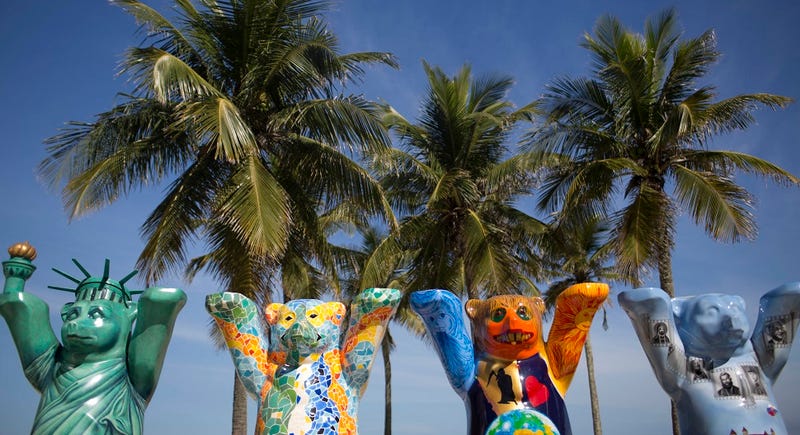 These are the "Buddy Bears," a series of hand-painted bears representing each of the countries in the United Nations. Each bear was painted by an artist from the country it represents. And they're supposed to express a wish for peace... except they're kind of disturbing.
These bears appear on a beach in Rio de Janero, Brazil, where they were photographed by Felipe Dana for the Associated Press. AP writes:
Each bear statue represents a member state of the United Nations. Each was painted by an artist of the country represented. The "United Buddy Bears" stand together, hand in hand, symbolizing the future vision of a peaceful world.
Check out two more "Buddy Bears" images below, and see how peaceful they make you feel. There's just something about the blank expressions and upraised paws that... twerks my gravy, I guess.