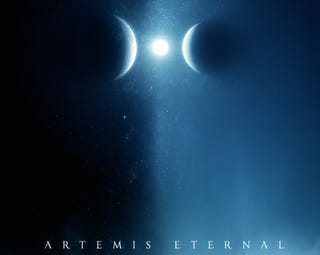 Filmmaker Jessica Mae Stover is imaking a science fiction film called Artemis Eternal, and she's doing it with step by step documentation online. The whole thing is being funded by community support via the internet. The catch is if you donate your hard-earned dollars, don't expect a look the film's script. You'll have to go in sight-unseen, hoping that you didn't just blow some dough (and get a credit on) something that might be future mulch for film critics around the world.
Stover is nothing if not enthusiastic and honest and the project, and she readily admits that keeping contributors behind the veil is part of the process.
How do I share a magic trick with you without actually giving away the magic trick or sacrificing my philosophy as a filmmaker?
She'll be straddling a very fine line as she produces this film and documents it on the web, without giving much of the storyline away. In a day and age where photos, YouTube videos, and full scripts often appear online months before a movie does, Artemis Eternal hopes to both sneak under your radar, and stay on it at the same time.
Check out the website which features an in-progress timeline that can induce motion sickness if you aren't careful.