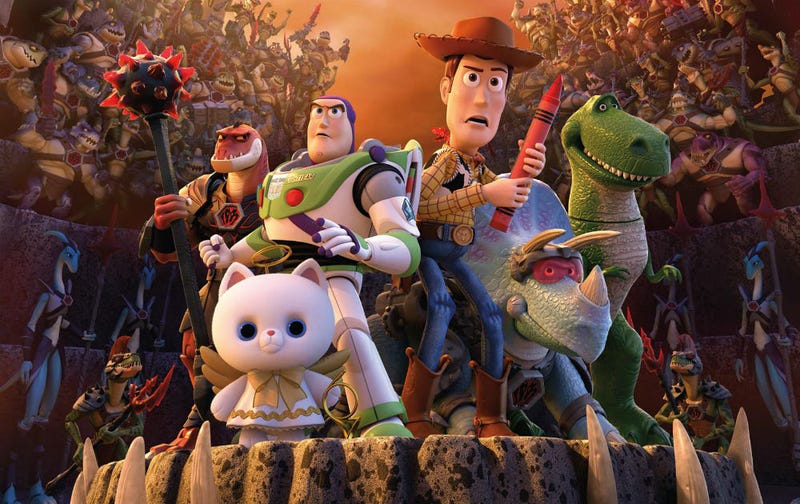 If you watched cartoons in the 1980s, odds are the show had a bad-ass theme song. Maybe you even sang it when it came on. He-Man, Jem, Transformers, G.I. Joe, they all had that kind of thing. Now, Pixar's Toy Story universe gets in on the action.
The latest Toy Story short is called Toy Story that Time Forgot. It debuted on ABC last year and featured all of our favorite Toy Story characters (Woody, Buzz, etc.) interacting with a brand new set of toys: the Battlesaurs. Problem is, the Battlesaurs don't know they are toys–and that puts our heroes in danger.
The full 22-minutes short hits Blu-ray and digital download on November 3 so, in anticipation, we're excited to exclusively debut a clip from the extensive special features. It's actor Kevin McKidd, who you may know from Grey's Anatomy or Rome, belting out the Battlesaurs theme song as his character, leader Reptillus Maximus.
It's kind of amazing.
---
Contact the author at germain@io9.com.