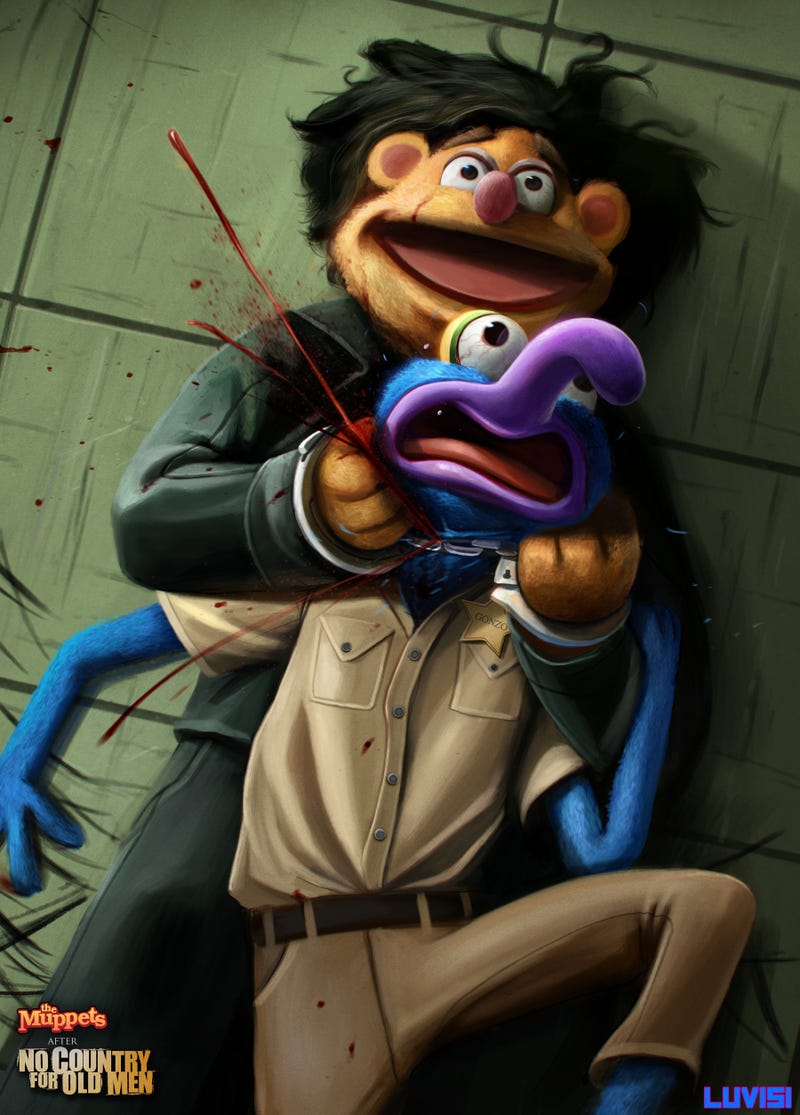 California-based artist Dan LuVisi has a knack for turning treasured childhood memories into high-octane nightmare fuel. Case in point: "No Country For Old Muppets," the latest in his ghoulish Popped Culture series.
Here, Fozzie Bear has been reimagined as Javier Bardem's hitman Anton Chigurh (Javier Bardem), and Gonzo as a rather unfortunate local deputy. Writes LuVisi of the grisly homage:
After the success of their first parody, Drive, the Muppet gang decided to dive into another. Tired of performing the same routine comedy roles, Fozzy Bear wanted to try something new. He suggested portraying the role that was brilliantly captured by Javier Bardem, as infamous hitman Anton Chigurh in the Coen Brother's crime-drama, No County For Old Men.

Gonzo was not pleased that he would have to die, again.
Well done!
[DanLuVisiArt via Laughing Squid]