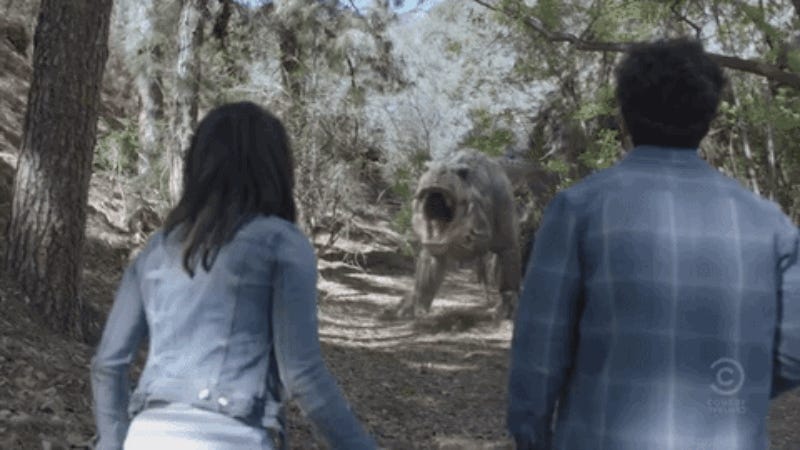 Duuuuuude. I know we're all fired up about the Rogue One trailer today, but take a moment to watch the trailer for Time Traveling Bong, too—Comedy Central's new pot-fueled science fiction special from Broad City's Paul Downs and Ilana Glazer. It airs on 4/20 (obviously), and it looks hilariously insane.

Here's the official synopsis, via Comedy Central:
Jeff and Sharee (Broad City's Paul Downs and Ilana Glazer) were caught in a rut – until they happened upon a bong capable of transporting them to any time or place. Now, they're on a kush-fueled adventure through some of the biggest events in history.
We always knew Bill and Ted were stoners, but those movies kind of danced around that, didn't they? Finally, the power of weed meets the power of time travel, with appearances by dinosaurs, cave people, ancient Rome (or Greece?), the 1950s, leeches, Michael Jackson (??), and ... is that a shout-out to The Witch? Um, yeah. Can't wait for this.