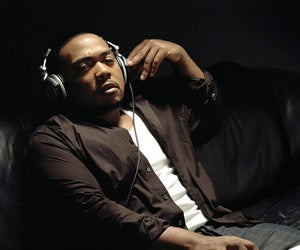 Okay, we're officially calling Time of Death on the whole vampire thing. True Blood and Robert Pattinson love we could stomach, but Timbaland telling interviewers that his new single will follow the Twilight trend? It's gone too far.
Talking to Angry Ape, the uberproducer explained what to expect from the first single from his upcoming Timbaland Present Shock Value 2 album:
This record, it's interesting, [i]t's very interesting - this new artist on my label called SoShy from Paris [stars on the song]... We're both rapping. The song, I can't describe it, it's so different. It's not different for me, but I can tell you this - it fits everything going on with the vampire theme. It fits everything with 'Twilight'.
Mr. Baland - can I call you Mr. Baland? — listen. You're supposed to be the one shaping trends, not following them. And especially not when said trend is vampires. If you were really on top of your game, you'd be moving on to different classic monsters already. What is the world coming to when Tracy Jordan is more up to date than you are.
Timbaland Making 'Twilight' Themed Single [Angry Ape]