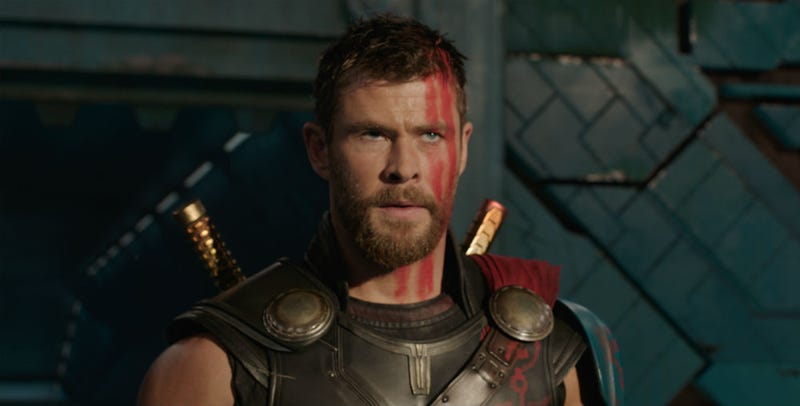 Thor has been pretty candid about his disappointment in being excluded from Captain America: Civil War. We've seen him talk about it a few times and it seems like that disappointment is only continuing.
Chris Hemsworth put up a new video on his Instagram that appears to be from the Atlanta set of Avengers: Infinity War. Even though early concept art showed very clearly that he's in the film, apparently Hemsworth (or Thor, we can't be sure of the distinction in these videos) still feels a bit left out.
If you're wondering, there don't seem to be any surprises contained in the toys. The Hulkbuster being there is a bit odd, but unless we're missing something, it's basically just everyone from Captain America: Civil War plus Star Lord, even if they don't look the same.
Avengers: Infinity War is currently filming. It'll be out in May 2018. We'll next see Thor, and his friend from work Hulk, in Thor: Ragnarok in November.