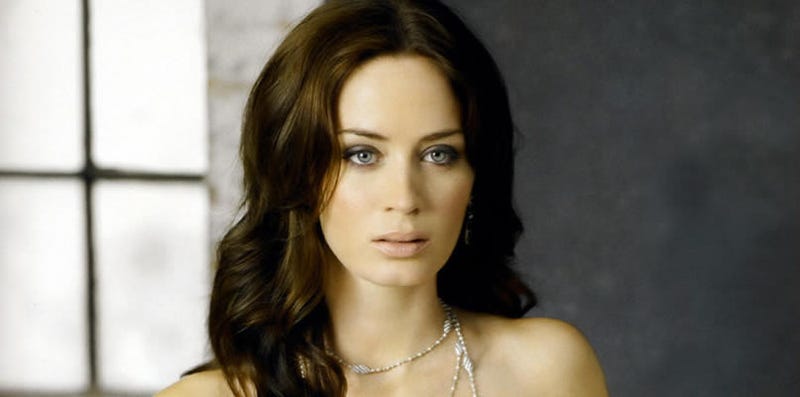 Is this the face of the Black Widow? Rumors have Emily Blunt as the front-runner to play the Russian femme fatale in next year's Iron Man 2, and we couldn't be happier.
The always-reliable "sources" are reporting that Blunt (The Devil Wears Prada and soon to be seen in The Wolfman) is the lead in the race to play Natasha Romanoff, the Russian spy know as the Black Widow in the sequel to last year's Robert Downey Jr. vehicle, although Marvel Studios aren't officially commenting on the rumor as yet.
With a possible castlist of Downey, Paltrow, Cheadle, Blunt, Rourke and Rockwell, it's getting easier and easier to not really care that much whether or not Sam Jackson's Nick Fury returns as Nick Fury.
Emily Blunt rumored for 'Iron Man 2' [Variety]