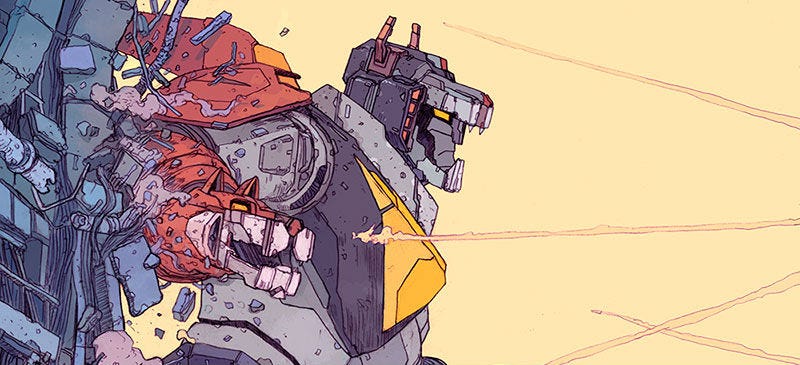 Voltron fans have been waiting to see their favorite property resurrected for a long time. Rumors of movies have come and gone, but finally, on June 10, a new show is coming to Netflix. To celebrate, Voltron is coming to another new medium: an art gallery.
The Dreamworks Voltron Legendary Defender Art Showcase opens Saturday June 4 at the Hero Complex Gallery in Los Angeles, CA. It's a wide ranging show featuring posters, paintings, pins, sculptures, and more. We're excited not only to show you some of the art, but exclusively reveal several brand new pieces as well. Let's do that first. Names of artists below.
And here are some equally awesome, but previously revealed, pieces.
And that's just the tip of the iceberg.
The show opens at 11 am June 4 at 2020 South Robertson Blvd., Studio D, Los Angeles, CA. Online sales will take place June 5. Check out the gallery's website for all the specifics.