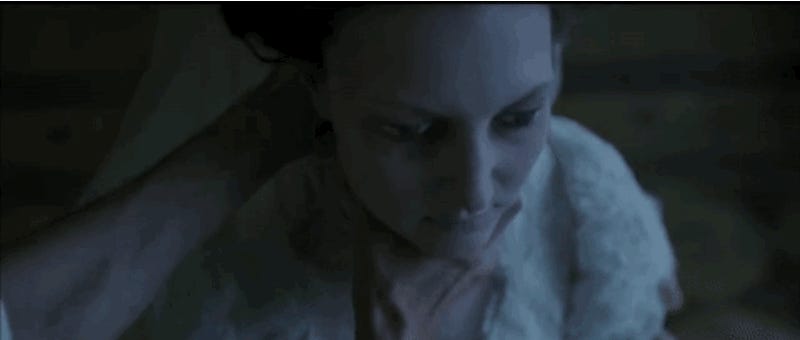 Trailer Frenzy
A special place to find the newest trailers for movies and TV shows you're craving.
We can't read any of the text in this trailer, but presumably, it's the set-up for director Svyatoslav Podgayevskiy's The Bride. But who needs words when the images are so freakin' terrifying? Clearly, a white-gowned spirit who's been in the grave for a century or so has risen to be the ultimate Bridezilla.

That is pure terror on so many levels. No idea if or when The Bride will make it onto these shores, but it sure looks like one to keep an eye out for.