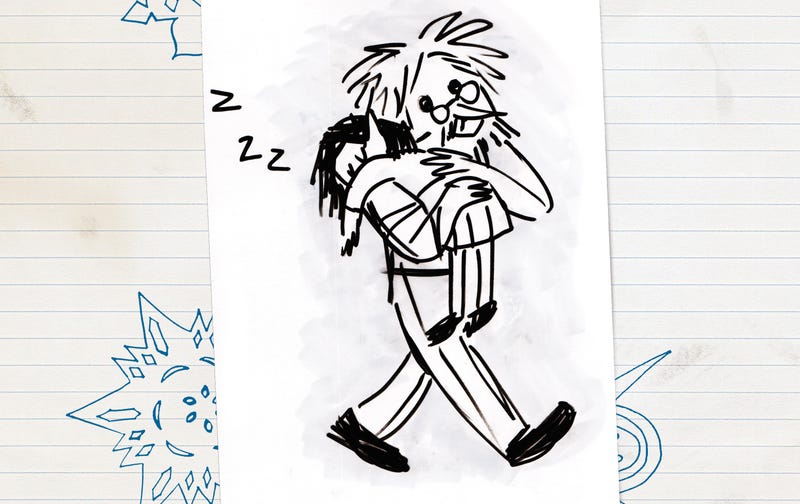 Having withdrawal symptoms from Adventure Time? You're not alone. It's been approximately 500 years since the last new episode. Good thing there's a brand new book—which is actually two books in one—chock full of art and secrets of Ooo. And we've got an exclusive excerpt!
Adventure Time: The Enchiridion and Marcy's super Secret Scrapbook!!! is actually a flip-book. Open it from one side, and it's The Enchiridion, the ancient book about how to be a hero that Finn gets hold of early on in the series and then proceeds to lose over and over again. Turn it over and open it from the other side, and it's the old scrapbook of Marcy, before she became Marceline the Vampire Queen. Which means lots of stuff about her evil family—but also about her best friend Simon, whom we know as the Ice King.
The good news is, there's some beautiful artwork in both sides of the book, from artists like Tony Millionaire. Check out a selection below, including some images that are exclusive to io9!
Art by Mahendra Singh
Art by Aisleen Romano
Art by Tony Millionaire
Art by Renee French
Art by Sean Tejaratchi
Art by Rick "Dienzo" Blanco
And check out what the cover looks like, both inside and out!
---
Contact the author at charliejane@io9.com and follow her on Twitter @Charliejane