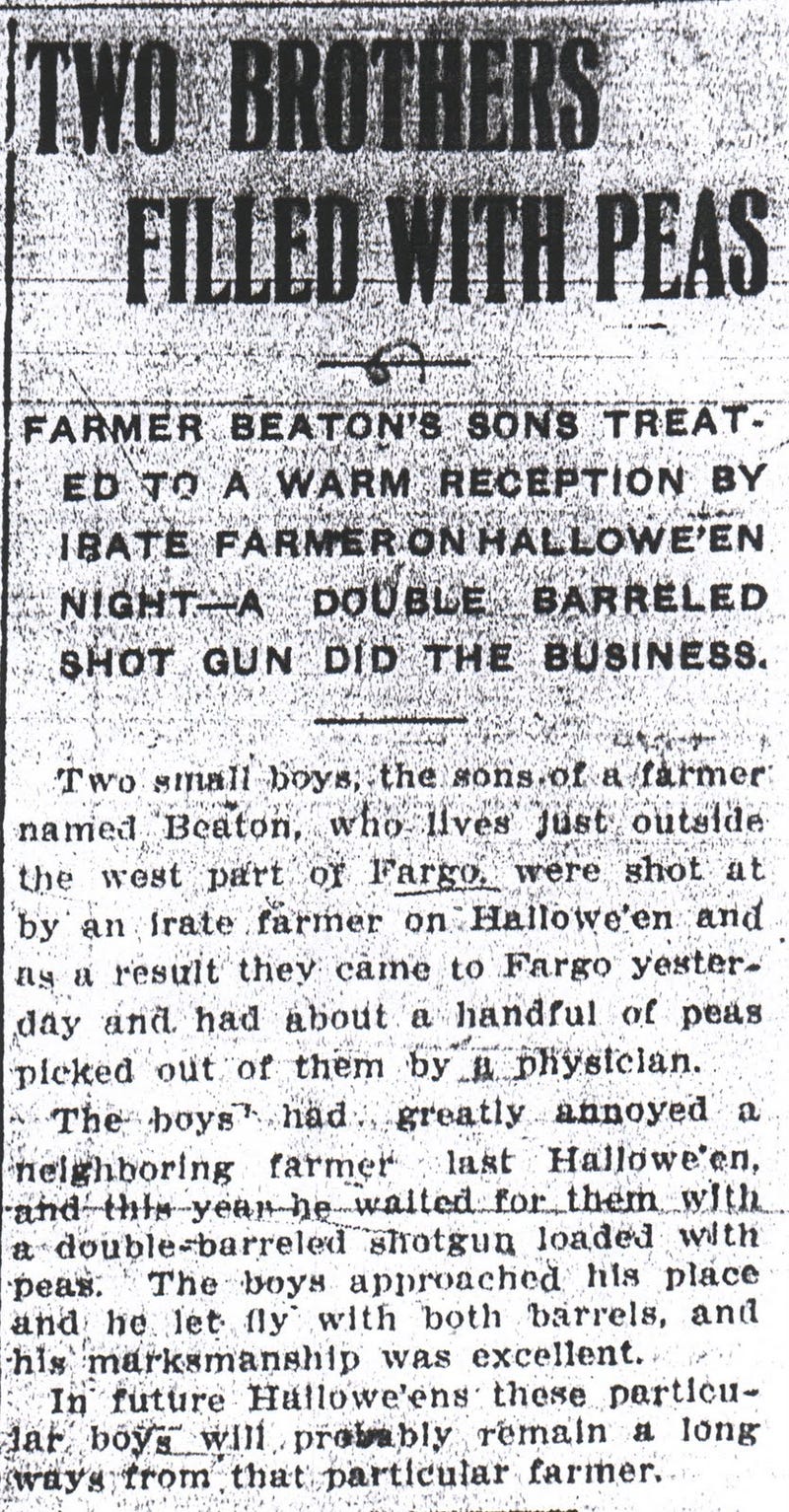 We've seen vegetables transformed into musical instruments, but we haven't read nearly enough news stories about legume-based artillery. Thankfully, this blurb from the November 2, 1907 edition The Fargo Forum and Daily Republican satisfies our inexplicable craving for 105-year-old news stories about angry farmers shooting annoying children with peas on Halloween. To wit, from TWO BROTHERS FILLED WITH PEAS:
The boys had greatly annoyed a neighboring farmer last Hallowe'en, and this year he waited for them with a double-barreled shotgun loaded with peas. The boys approached his place and he let fly with both barrels, and his marksmanship was excellent.
For more fun with old-timey newspapers, see the flying stegosaurus and the Antarctic mosquito robot of 1913.
[Via Kitschy Kitschy Coo]