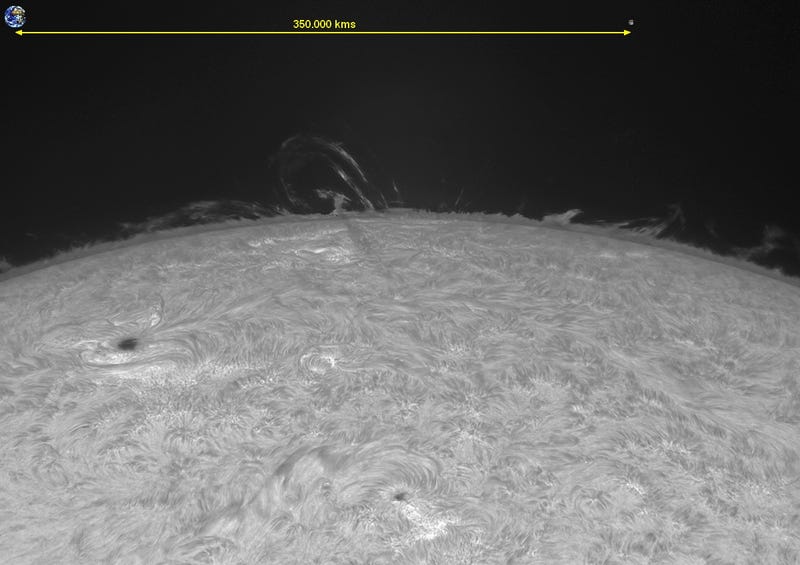 At first glance, this incredible close-up of roiling solar prominences on the Sun's surface looks like footage captured by a Sun-observing spacecraft. In fact, they were shot from right here on Earth.
This footage was captured by amateur astrophotog Michel Collart. In an interview with Universe Today, the French-based astronomer says he's been imaging the Sun for about 15 years, but that this is the first time he's been able to image solar prominences.
A size comparison, prepared by Collart, visualizes the vastness of the solar activity seen in the above animation, which takes place on a relatively small patch of the Sun's surface:
Learn more – including a video of the prominences in action, and details on Collart's photographic setup – over at Universe Today.