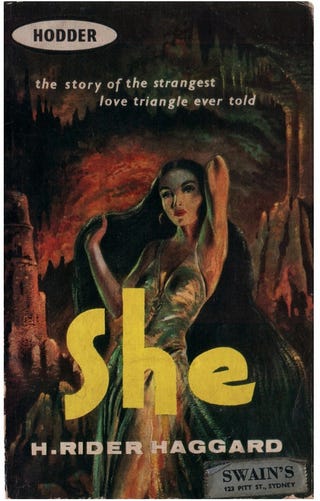 Writer and classic book-lister extraordinaire Joshua Glenn is at it again. Now that he's catalogued Radium Age science fiction, he's starting to work on a definitive list of the greatest adventure stories of the 19th century. Victoriana lovers, dive in!
Over at HiLoBrow, Glenn has posted his preliminary list of 50 books — in chronological order, with helpful notes — of crucial 19th century adventure tales. Here's just a sampling of the 50 books (read more on HiLoBrow):
Walter Scott's 18th c. frontier adventure Waverley.

Mary Shelley's Gothic science fiction adventure Frankenstein, or The Modern Prometheus.

James Fenimore Cooper's frontier adventure The Last of the Mohicans.

Edgar Allan Poe's Gothic sea adventure The Narrative of Arthur Gordon Pym of Nantucket.

Alexandre Dumas's 17th c. swashbuckling adventure The Three Musketeers

Jules Verne's science-fiction adventure Twenty Thousand Leagues Under the Sea

Victor Hugo's Gothic avenger-type adventure Les Misérables

Robert Louis Stevenson's 18th c. treasure-hunt adventure Treasure Island

H. Rider Haggard's treasure hunt/occult adventure She


Wilkie Collins's detective adventure The Moonstone
Zip over to HiLoBrow to read the whole list, and dive into a 19th century adventure wonderland!