Manhwa—the South Korean term for printed comics—have long been popular, but recently more and more Western companies have been collaborating with Korean artists to bring their characters to the country. Now, thsse collaborations are starting to make their way back to the West in a comic book cultural exchange.
Marvel previously collaborated with publisher Daewon C.I. to bring its most popular heroes to South Korea in adaptations of classic comic book stories redone in the modern, dynamic style of contemporary manhwa, but now five of them will make their way back to the U.S. as translated graphic novels. Avengers K: Avengers vs. Ultron, by Si Yeon Park—with art from a whole host of Korean artists including Woo Bin Choi, Jae Sung Lee, Min Ju Lee, Jae Woong Lee, Hee Ye Cho, Ji Hee Choi, and In Young Lee—will be the first part of the initiative to bring the series to the U.S. in May next year.
Translated by Ji Eun Park, Avengers K is an adaptation of Ultron's comic book origins from the '60s, as well as the creation of The Vision. It's pretty cool to see those classic designs and the story itself reinterpreted for a totally different audience—and a region where Marvel's popularity is increasingly growing—and then re-re-interpreted again for American audiences. I kind of hope they keep all the Korean splash words as they appear in the preview pages, because honestly, they look pretty damn awesome.
Avengers K: Avengers vs Ultron will set you back $25 when it releases in May of next year.
G/O Media may get a commission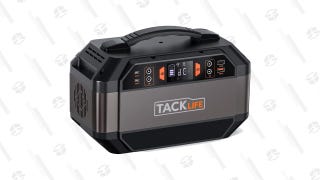 Tacklife Portable Solar Generator
[Via CBR]