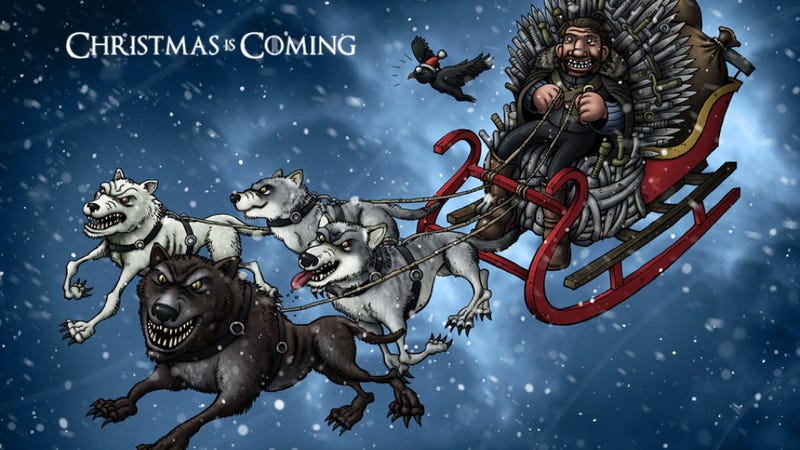 Forget the boring old holiday greeting cards this year, and opt for something a bit more out of this world. We've collected the best science fiction and fantasy-themed holiday cards for 2011, including Doctor Who gags and Game of Thrones direwolf pups!
Want more awesome card ideas? Check out
last year's collection of the weirdest and the best holiday greetings.

Ginger Dead via Republic Letter Press on Etsy.

"Christmas Is Coming" Game of Thrones Card from Tom Berry on DeviantArt.

Puny Human by Mleiv on DeviantArt

Silence Night by ixrid on RedBubble

Winter Is Coming via Namalam

Lucasfilm's 2011 greeting card Artwork by ILM's Devon Cutler via Star Wars.

Trek The Halls from Dark Stars Creation on Etsy.

What Death is Terrified of Holiday Card by Weird Santa on Etsy.

The 501st Legion's holiday card, courtesy of Bonnie Burton.

Space Invaders Holiday Cards by ColdCrumbs on Etsy.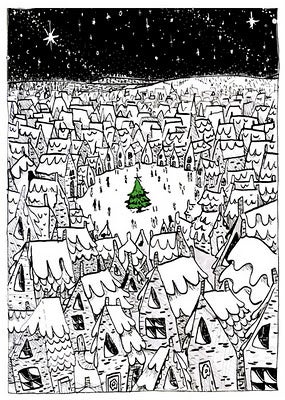 WhoVille Christmas card by Phillipa Rice via Super Punch.

"I Find Your Lack of Holiday Spirit Disturbing" by The Wallaroo on Etsy.

A Very Gonk Holiday Card from Eliot Sirota of @OneEyedJedi courtesy of Bonnie Burton's Twitter.

May You Find the Droids You're Looking For by Love Sick Robot Studios on Etsy.