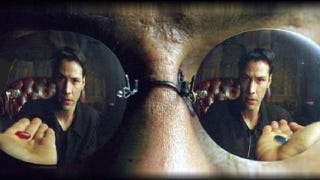 The Matrix directing duo Andy and Lana Wachowski are getting back into the scifi blockbuster business. While they're currently shooting their adaptation of Cloud Atlas, their next big project promises to be even bigger: Warner Bros. has picked up the Wachowskis' original scifi project Jupiter Ascending. Now all they need is their Keanu Reeves.
Rumor has it that this project may, or may not, be about warring space colonies, but to be honest that's all just online chatter at this point. All of the plot details are being kept under wraps. The only thing we know for sure is that the studio is keen to cast a very big star as the lead, according to Deadline.
Fingers crossed this film makes it to the screen, we're desperate for something new and original!