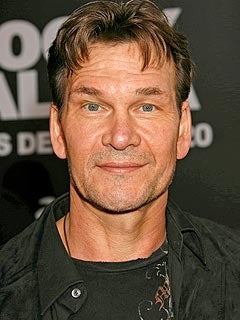 Patrick Swayze's untimely death has left us with his legacy of paranormal romance, crime-funded surfing, and, of course, dirty dancing. But if the writers of Zombieland had their way, Swayze's final role would have been that of a Ghost-lampooning zombie.
In an interview with ShockTillYouDrop, Zombieland writers Rhett Reese and Paul Wernick explained that when they first began work on the idea, before Swayze's diagnosis, they had hoped to cast in him for a surprise bit in the film:
It was [going to be] a Patrick Swayze zombie. They got attacked by him zombified and we had these wonderful moments where they found a potter's wheel and there's Columbus on the wheel and these other hands come up behind him and it's Patrick Swayze the zombie. Ultimately, they fight and Patrick bull rushes Tallahassee who grabs him and lifts him into the air, a la Jennifer Grey, and smashes him into a pillar.
After Swayze bowed out, the pair decided to stick with the celebrity cameo idea, and nabbed a different star for a non-Swayze-themed scene.
Patrick Swayze Was To Cameo In Zombieland [ShockTillYouDrop]