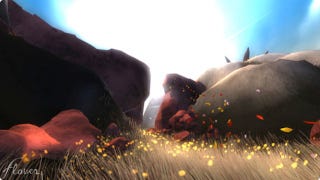 Calling videogames "a compelling avant-garde performance space, activated by artists and players alike" (catchy!), the Smithsonian said that Halo 2600 and Flower would be joining the national collection of American art as part of an art of videogames exhibit — and they're just the beginning.
What's interesting, though, is that the games weren't just picked up for their visual appeal, or even as an example of what we're all doing with our free time. They were also grabbed because the Smithsonian wants to start archiving source code — which has some interesting implications beyond videogames as well. From curator Michael Mansfield:
"'Flower' and 'Halo 2600' are important additions to our collection, but they are just the beginning of our work in this area. By bringing these games into a public collection, the museum has the opportunity to investigate both the material science of video game components and develop best practices for the digital preservation of the source code for the games themselves."
So, what do you think about the newest additions to the Smithsonian's collection? And what other kinds of source code — games or otherwise — from our daily lives deserves to be held on to and preserved?
Image: Flower, That Game Company.