Want to know why a car bomb leaves behind a unique signature in the damage it inflicts? You can learn that and more at O'Reilly's Etech Conference, starting today in San Jose.
Etech stands for Emerging Technology, and every year tech publisher O'Reilly brings together an amazing and startling collection of speakers who represent the cutting edge of science and tech innovation. Even explosion innovation: Chemistry researcher Christa Hockensmith will be visiting from New Mexico Tech's Energetic Materials Research and Testing Center (AKA the Explosion Lab) to talk about the latest breakthroughs in explosion science. There will also be talks from synthetic biologist Drew Endy, game theorist Jane McGonigal, scifi author Maureen McHugh, hacker David Molnar, and io9 co-conspirator Lisa Katayama.
I was on the programming committee for Etech this year, which is partly why I'm pimping it: I've looked over all the talks and after-hours goodies and I know it's going to be a rip-roaring geek time. io9 readers get a special 10% discount off the cost of the conference if you use this special code: et09io9. And if you can't afford the cost of the conference, there are evening events that are open to the public.
Hope to see you at Etech, and if you can't make it, I'll write about some of it here so you can get the scoop.
Image by Paul Shambroom.
G/O Media may get a commission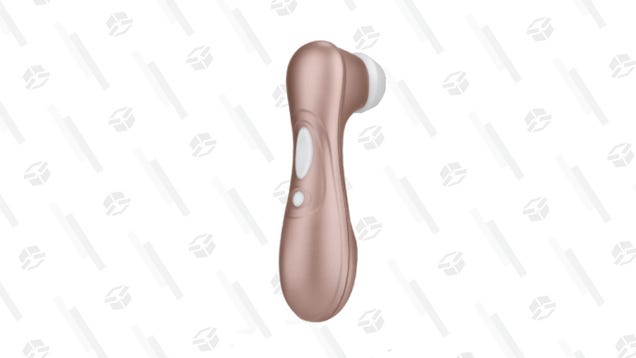 Satisfyer Pro 2