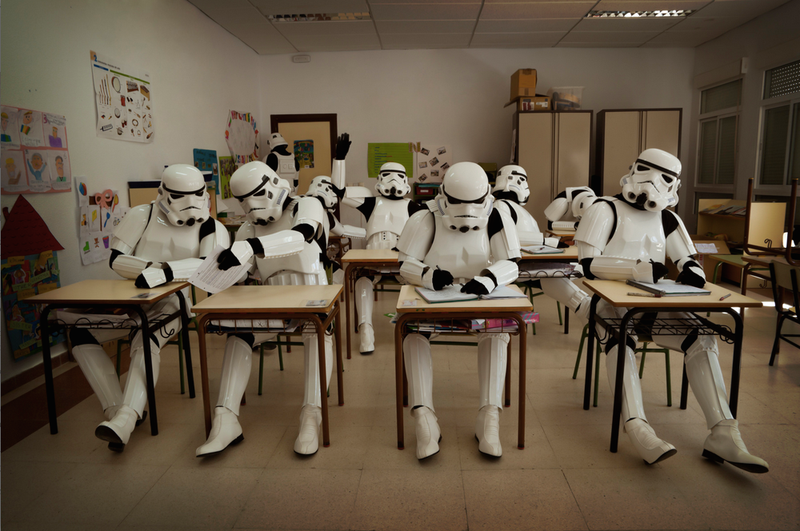 Photographer Jorge Pérez Higuera's latest series of work is called "The Other Side," and it will remind you that the vast majority of Imperials we see in the movies are just everyday mooks.
Higuera told Wired:
The most important thing for me is to value everyday life, underlining the fun aspects in each tiny detail from our day-to-day lives. If this message doesn't fully come across, I would still be happy knowing that people feel connected to my photographs, even if it's simply by bringing a smile to their faces or making them laugh out loud. If it is indeed the latter, I would feel utterly satisfied.
Everyday life in the Empire doesn't look so bad when Higuera's photographing it.
---
Contact the author at katharine@io9.com.