An unclassified excerpt of a Defense Department document reveals a subtle, but significant, change in language, which suggests that Iran's intercontinental ballistic missile technology does not pose an imminent threat to the U.S.
This year's Annual Report on Military Power of Iran opens with a two-page executive summary that notes, "Iran has publicly stated it may launch a space launch vehicle by 2015 that could be capable of intercontinental ballistic missile ranges if configured as a ballistic missile."
While that might not sound like a ringing endorsement of Iran's peaceful intentions, it has nonetheless raised eyebrows in Washington's defense community. Last year's version of the report said that, as early as 2015, Iran could be ready to test-fire a missile capable of striking the United States.
"I would regard that as a significant change of language, meaning that the U.S. intelligence community is losing confidence in their earlier prediction of 2015 which has been very heavily quoted, of course, by friends of missile defense and others wishing to pump up the Iranian threat," Greg Thielmann, a former staffer on the Senate Select Committee on Intelligence, told Defense News.
Likewise, according to Defense News, a recent study by the Congressional Research Service concluded that previous intelligence reports overstated the threat:
It is increasingly uncertain whether Iran will be able to achieve an ICBM capability by 2015 for several reasons: Iran does not appear to be receiving the degree of foreign support many believe would be necessary, Iran has found it increasingly difficult to acquire certain critical components and materials because of sanctions, and Iran has not demonstrated the kind of flight test program many view as necessary to produce an ICBM.
G/O Media may get a commission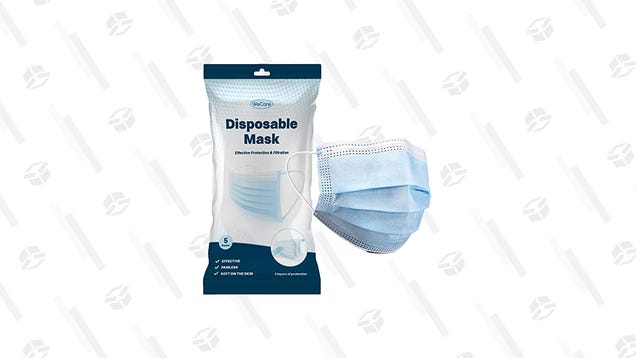 WeCare Disposable Masks With Elastic Earloops- 5 Pack
Members of Congress have cited that Iranian missile threat as a justification for building a third missile defense site on the east coast of the U.S., in addition to two others already built in Alaska and California. Perhaps this latest Defense Department report will slow down that project long enough for us to build a missile defense system that actually works.