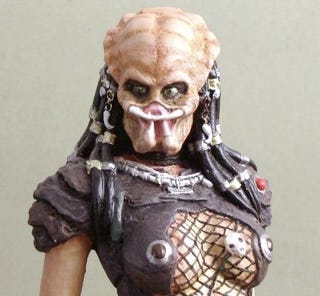 Can't find the time to re-watch the entire original Arnold Schwarzenegger Predator film? Check out this amazing video that tells the tale of human versus alien beast, in the form of a rap that you'll be reciting to your friends.

EMBED-PREDATOR -DJ MaYhem & Mouthmaster Murf - Watch more free videos
DJ MaYhem and Mouthmaster Murf, who are also responsible for the Robocop rap.
[via Shock Till You Drop]