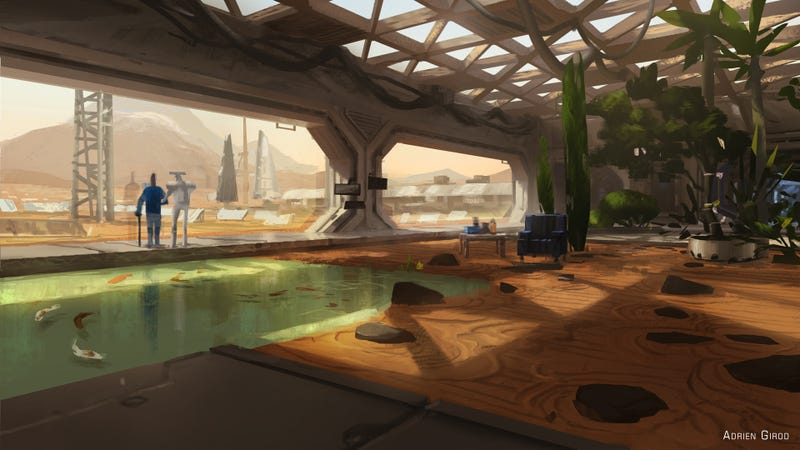 Pietro resisted Nursebot's physical therapy efforts, preferring to spend the day staring at the koi pond and reading. But whenever Nursebot asked him to describe the arrays outside, Pietro would happily shuffle to the window, even though Nursebot had heard it all a dozen times before. Art by Adrien Girod.
Girod is a concept artist in the video game industry, and he has been working on a Mars Station project with 3D artist Dario Berutti. You can see more of Girod's concept pieces for the project on his portfolio site and his deviantART profile. We get to see the plant-lined corridors of his Mars Station, the maintenance room, and more. Talking to us over email, Girod explained his aesthetic for the series:
I'm heavily influenced by ongoing research concerning Mars exploration. As you know some propositions implies a one way ticket, and the idea of this physically decayed human, surrounded by robots came to me. I try to keep the design modular and functional, as you can find it on the ISS.
"Mars Station Zen Garden" is featured with permission and was spotted on r/ImaginaryArchitecture.