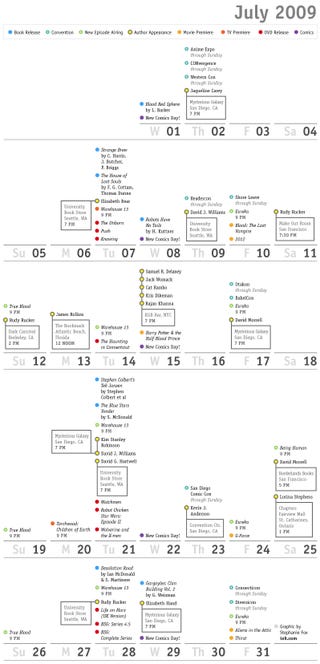 Of course you're interested in the future, for that is where you will be buying books, going to movies, and watching TV shows. As the summer movie season winds down, the convention season heats up in our July calendar!
As always, you can download the whole thing as a printable PDF - with hyperlinks to books and conventions - by clicking here. And welcome back Stephanie Fox on calendar design duties!
Research by Alexis Brown. Design by Stephanie Fox.