Welcome to the monthly meeting of the io9 Book Club. In July, we read Saladin Ahmed's Throne of the Crescent Moon. Jump into comments to get started talking about it!
For those unfamiliar with the io9 book club, here's how it works: You read the book. We create a special book club post on io9 when the meeting is in session. That would be the post you're reading right now. Then everybody talks about the book in comments for a few days, starting right now.
Ahmed will be stopping by to talk to you about the book this Monday, July 30, from 11-12 AM eastern time. I'll put up a separate post calling for questions on Friday, so look for that if you want to ask him something!
So, what did you think of the book?
Want to get a head start on our next book? In August, we'll be reading Maureen McHugh's short story collection After the Apocalypse [via Amazon]. We'll meet August 21 to talk about the book, and we hope McHugh can join us for a conversation later that week.
G/O Media may get a commission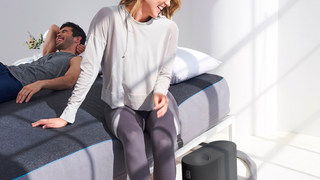 Eight Sleep Pod Cover