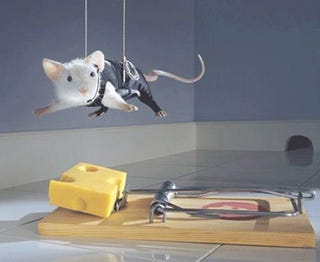 Rumor has it Brad Bird is being courted to take over Mission Impossible 4, possibly elevating the series to something greater than explosions and excuses for Tom Cruise to don funny wigs.
JJ Abrams and Tom Cruise have been looking for some new blood to direct the next Mission Impossible movie, and while they've been rumored to have approached Zombieland's Ruben Fleischer and Shaun Of The Dead's Edgar Wright, Bird is the name we're most excited about. Best known for film like The Incredibles and Iron Giant, Bird would no doubt whip this property into shape — not that we haven't enjoyed it over the years, but it's time for a fresh look. Especially since MI stories are notorious for their tangled character webs, it would be really interesting to see what Bird would do with the plot.
Paramount wants to put MI4 out in May 27, 2011, so hopefully they'll come to a decision soon. Here's hoping we get an Incredibles-style Mission.
[THR]