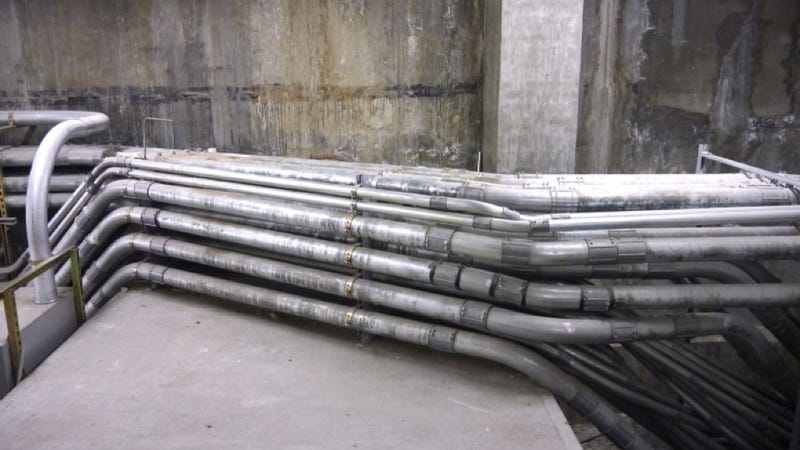 Cabel Sasser, founder of Portland app development company Panic, has put together one of the most incredible photo essays about the history of media that I've ever seen. At first it seems to be the story of exploring a modern ruin in the basement of an old building, where decades ago people once wrote on the walls and wheat-pasted all kinds of amazing newspaper clippings to the cement.
But things get even more fascinating when we follow Sasser around a corner to reveal a nondescript room in the middle of all this decay that holds fiber optic links for all the major internet carriers in the region.
And then Sasser reveals that this building was once home to The Oregonian, a local paper. He writes:
The pressmen, one imagines, worked day and night down here, working the lumbering machines, spitting out another edition of the day's business. And when something caught their eye? Out came the scissors and the paste . . . The roar of the presses that ruled these rooms has been replaced, just as we all suspected, with the calculated silence of the conduit that carries our data. This data, in fact. These very photos.

100 years from now, when another one of you goes spelunking around this basement, that data, those bits, today's moments, will likely be long, long gone.
You absolutely must look at the rest of the incredible photos, and read Sasser's essay on his blog.