Can't wait for the new Batgirl team's comic to debut with that sweet new costume? Neither can we. Fortunately, DC has released the first six pages of Batgirl's next issue, giving us a taste of Babs' new writers and artist in action.
The AV Club has the full six-page preview for Batgirl #35, written by Cameron Stewart and Brenden Fletcher, with art by Babs Tarr and color by Maris Wicks. And it looks like it's not just Batgirl's costume that's changing; if these pages are any indication, it looks like we'll being seeing a bit more of Barbara's off-duty life.
G/O Media may get a commission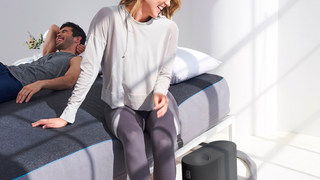 Eight Sleep Pod Cover
And aww, Alysia and Barbara aren't roommates anymore? Hopefully, we'll still be seeing Babs' activist pal around the pages of Batgirl.
Exclusive preview: A new era begins for Barbara Gordon in Batgirl #35 [AV Club]