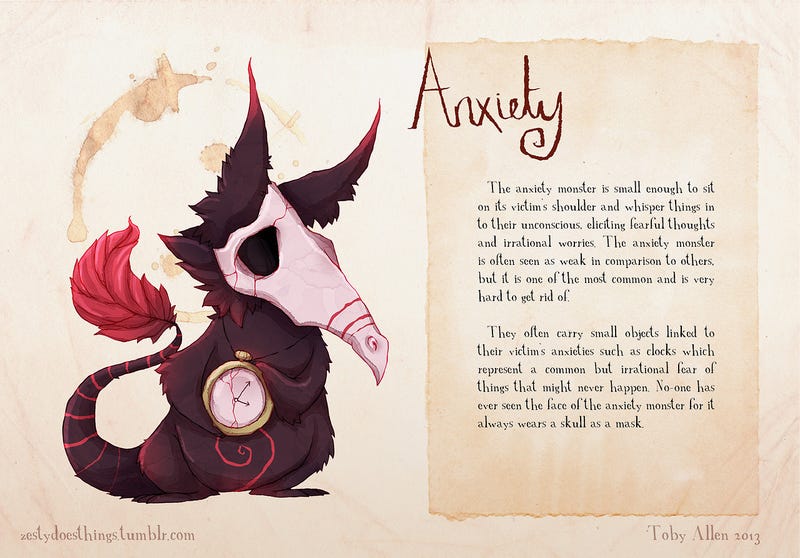 What if mental ailments were caused by supernatural beings that buzz around their victims and feed off their terrible feelings? Toby Allen's illustration series Real Monsters creates a bestiary of creatures that inspire anxiety and gloom.
Allen explains that his intention with this series was not to make light of these sometimes debilitating conditions, but instead to give form to the intangible, portraying them not as abstract concepts, but as monsters to be slain.
See the rest of the series on Allen's Tumblr, and if you enjoy them, be sure to keep up with his Tumblr feed, where he promises to post his development work from this series and possibly some animations as well.
Real Monsters [Zesty Does Things via Only Fools and Vikings]