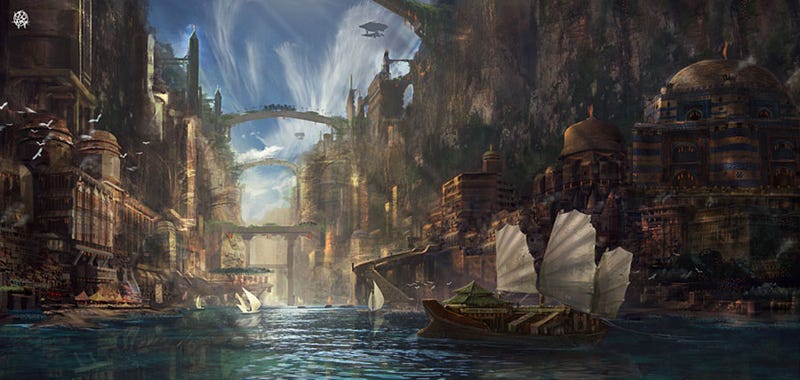 As soon as the rainy season began, the tourists, merchants, and hospitality workers would pack up and move to the top of the ravine. Then once the water level fell again, they would return to clean out the rooms and make repairs.
"Twin Gorges" is by artist Saul Espinosa. You can see more of his work at his portfolio site and in his ArtStation gallery.
Used with permission, and spotted on r/ImaginarySeascapes.