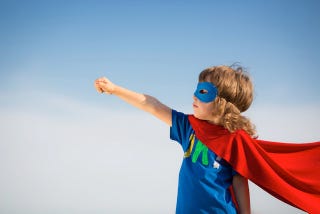 A couple weeks ago, we asked you to introduce yourselves to us in the comments. Then, we followed-up by asking you to spill your very best trade secrets to the community at large. But today, we want to know about the things that inspired you to become who you are.
Did memorizing your first constellation send you on your way to a lifetime of studying the stars? Or perhaps there was a book that sparked off a lifetime interest in reading sci-fi?
Tell us in the comments below what the first few lines of your very own origin story, from a galaxy not so far away at all (i.e. this one), would be.
Image: Sunny studio-Igor Yaruta / Shutterstock